SooHeart24 2013 Calendar
SooHeart24.com will be releasing their 2013 calendar, proceeds of which will be used to support Sooyoung.
——————————————————-
Calendar Details:
– Desk calendar
– 230 x 150mm
– 28 pages
*Specifications may be changed.
Special Gifts:
Printed photos
Photocards
Mini poster
Price (excluding shipping): USD$15 per calendar
Ordering/Payment Period: 17th November 2012 – 21 December 2012
Shipping Period: Late-December – Early-January
Shipping Details: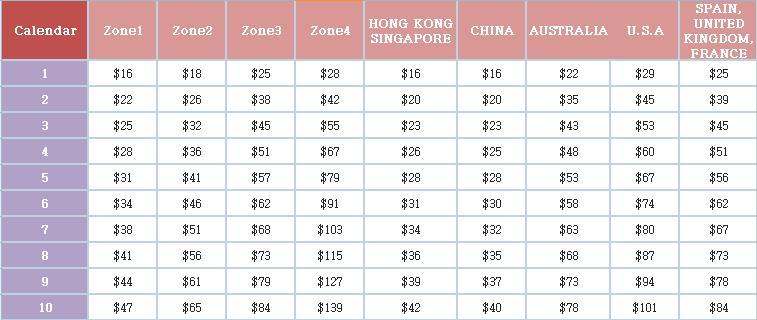 EMS – ZONE 1
TAIWAN, LAOS, MACAU, MALAYSIA, MONGOLIA, MYANMAR, VIETNAM, CAMBODIA, THAILAND, PHILIPPINES

EMS – ZONE 2
NEPAL, MALDIVES, BANGLADESH, BHUTAN, BRUNEI DARUSSALAM, SRILANKA, INDIA, INDONESIA

EMS – ZONE 3
GEORGIA, GREECE, NETHERLANDS, NORWAY, NEW ZEALAND, DENMARK, GERMANY, LATVIA, RUSSIAN FEB, ROMANIA, LUXEMBOURG, MACEDONIA, BAHRAIN, BELGIUM, BELARUS, BOSNIA HERZEGOVINA, BULGARIA, SAUDI ARABIA, CYPRUS, SWEDEN, SWITZERLAND, SLOVAKIA, SLOVENIA , U.A.E., ARMENIA, ICELAND, IRELAND, AZERBAIJAN, ALBANIA, ESTONIA, YEMEN, OMAN, AUSTRIA, JORDAN, UZBEKISTAN, UKRAINE, YUGOSLAVIA, IRAN, ISRAEL, CZECH REPUBLIC, KAZAKHSTAN, QATAR, CANADA, CROATIA, TURKEY, PAKISTAN, PORTUGAL, POLAND, FINLAND, HUNGARY

EMS – ZONE 4
GUATEMALA, NIGERIA, NETHERLANDS ANTILES, NIGER, DOMINICAN REP, LESOTHO, RWANDA, MALI, MEXICO, MOROCCO, MAURITIUS, MOZAMBIQUE, BENIN, BOTSWANA, BRAZIL, BURKINA FASO, SENEGAL, ARGENTINA, HAITI, ALGERIA, ANGOLA, ERITREA, ECUADOR, ETHIOPIA, ELSALVADOR, EGYPT, ZAIRE or D.R.O CONGO, ZAMBIA, DJIBOUTI, CHAD, CHILE, CAMEROON, CAPE VERDE, KENYA, COSTARICA, COTE D'LVOIRE(REP), CONGO, CUBA, TANZANIA, TOGO, TUNISIA, TRINIDAD AND TOBAGO, PANAMA, PERU, FIJI ISLANDS
Payment Method: Paypal (sooheart24@gmail.com)
*Please check 'Personal Payments' & 'Others' during payment via paypal. You will have to pay any extra fees incurred. 
Guide from SooHeart24:
Non-members of SooHeart24 may also purchase the calendars.
No refunds will be entertained.
After sending payment, send an email to the admin (sooheart24@gmail.com) with the following form filled up:
 E-Mail Title : 'sooheart24 2013 Calendar'

Description

– Sender's name :
– Paypal account :
– amount for deposit :
– Quantity :
– Payment date :
– Name :
– Country :
– Zip code :
– Address :
– Contact (mobile phone) :
– E-mail address :
SooHeart24 will not be responsible for any errors on your part (e.g. wrong shipping information, depositing the wrong amount).
Any problems with regards to the shipping process should be directed to the shipping company.
Exchanges may only be made for goods that were damaged not during the shipping process.
How an order may be placed in brief:
1. Calculate your shipping price according to how many calendars you wish to purchase.
2. Send payment via Paypal to sooheart24@gmail.com. (total costs of goods + shipping) You will have to pay any other extra fees incurred.
3. Submit order form via email (sooheart24@gmail.com), using the above format.
——————————————————-
PREVIEW
Source:
sooheart24.com
Author: IAMSunshiner
Published: November 25th, 2012